Gold Coast Mansions were built during the Roaring 20's Great Gatsby Era. Once over 500, today nearly 200 survive. The remaining Mansions are used as hotels, event venues, for tours and also parks. Some are private mansions, a few are for sale.
Long Island Gold Coast
Mansion's For Sale
Nassau County
What is considered a mansion? A 7000 sq ft home, with 30 + rooms, 7 + bedrooms, separate staff quarters and large entertaining rooms .
Long Island Mansions For Sale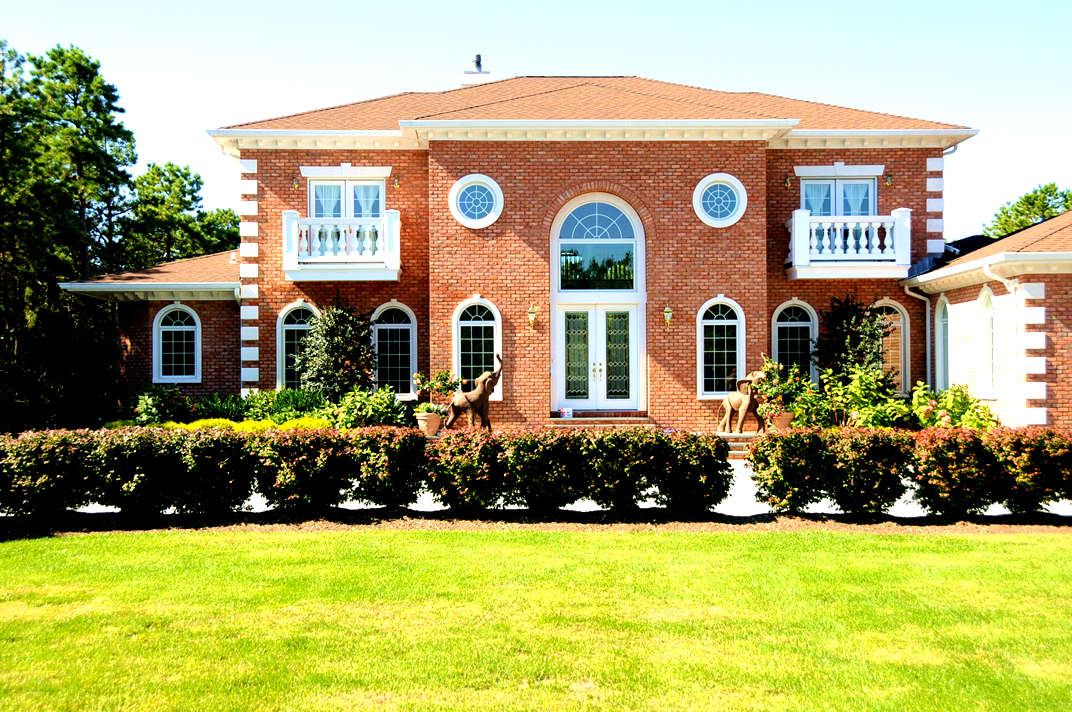 Tour one of East Quogue's most prestigious homes.in the Southampton Pines, a
Private community of 144 exclusive homes on 600 acres. Contact Gary Purcell to preview 631-757-1000
The New Gold Coast on Long Island's east end is making a splash with homes that rival those of our ancestors on the Nassau's North Shore

North Site Realty
(516) 921-8400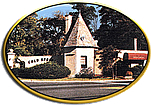 Located in the former Otto
Kahn Mansion, gate house
European American
North of 25A
(516) 656-0800
Piping Rock Associates
41 The Plaza
Locust Valley 11560
(516) 676 2230
Douglas Elliman
516 759-0400 Locust Valley
516 759-1110 Locust Valley
Woodstock Realty
(516) 922-9509
Suffolk County North Shore
Coach Realtors
6324 Northern Bvd.
East Norwich 11732
(516) 922 8500
Fax (516) 922 3775
Prudential Douglas Elliman
(516) 759-0400 -Bridgehampton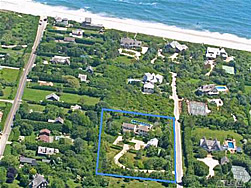 Daniel Gale
516 689-6980 - StonyBrook
516 759-4800 - Locust Valley
516 626-7600 - Old Westbury
516 677-0030 - Syosset
The Hamptons
Hamptons Real Estate

The Hamptons might well be dubbed Long Island's new Gold Coast. Today's movers & shakers are creating beachside homes on Long Island, NY's southeastern fork. Comprised of a dozen or so towns & villages The Hampton's has popularity has only grown each year, World renowned CEO's, celebrities, investors along with private individuals are making significant investments in Hampton's real estate.

Beautiful communities have been created with architecturally significant construction, and state of the art design has been underway for the past two decades.

The Hampton's span Westhampton, Westhampton Beach, Quogue, East Quogue to Hampton Bays "West of the Canal" referring to the Shinnecock Canal.. over into Southampton, Sag Harbor just north, on the northern waterfront harbor of the south fork, further east through Bridgehampton, Water Mill, Sagaponack, East Hampton, Amagansett and finally to Montauk and Montauk Point,

The Hamptons are known for year round residents who are made up of locals, artists, farmers and merchants, to National & International residents & second home owners, as well as a vast tourist influx each Summer Season (Memorial Day - Labor Day). Beyond the magnificent estates & mansion there are many beach side homes, condos, cottages and even some remaining land.

Though Hampton's mansions not created during the Industrial Revolution circa 1920's, are not referred to as Gold Coast Mansions, a good number actually supercede them in size, stature and even grandure of the original Gold Coast Mansion's. To preview some of the homes by location you can see full video tours of these Hamptons Houses & Estates for Sale. Below are Hampton area realtors with online tours & videos of Hamptons Real Estate.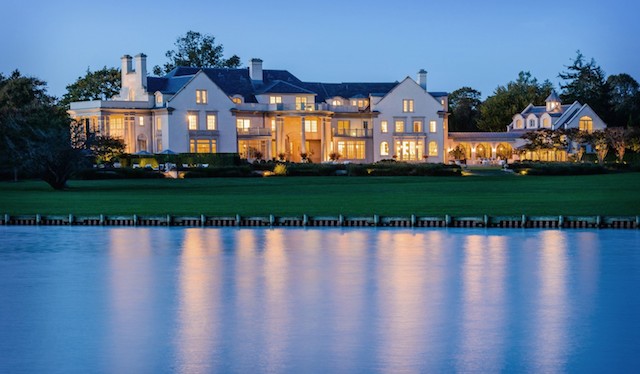 Water Mill Estate for Sale for $69M. Villa Maria was built in 1887. It was briefly a convent. A 6 yr reovation was completed by Andre Tchelistcheff in 2005 for Vince Camuto. The 22,000 sft 11 Bedroom home on 11 acres overlooking Mecox Bay was listed for sale at $69m. To preview Hampton Homes for Sale contact a Hamptons Realtor below.
Westhampton Beach Real Estate


Gold Coast Homes & Estates Oceanfront Real Estate (631) 757-1000

Montauk Real Estate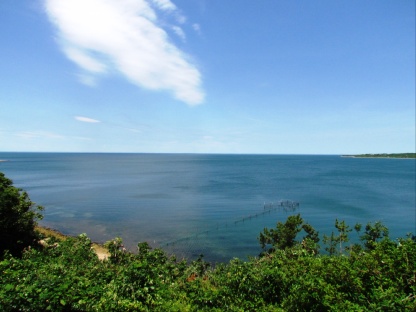 Martha Green Realty
Montauk Estates
(631) 668-2811
Southampton Real Estate
Brown Harris Stevens
The Hamptons & North Fork -
(631) 903 6151

NORTH FORK REAL ESTATE
The North Fork is located on Long Island's eastern shore on its northern fork between the interior bay bewtween the forks, and Long Island Sound, ending furthest east on New York's atlantic ocean facing east. the quieter of the east ends two forks, it has farms, vineyards, boating, shops, and small business. It is made up of year round residents, vacation home owners, and renters, and an influx of summer tourism between the traditioal Mem- Labor day season extending into fall. Though there are many homes, cottages and farms, there are some magnificent estates on Long Island's North Fork. Preview North Fork homes, farms, land, vineyards, equestrian estates, B & Bs for sale, grand estates & waterfront homes.

North Fork Real Estate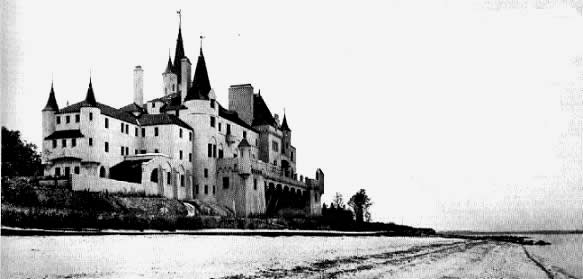 Welcome to GoldCoastMansions.com the online source for visiting Long Island, NY's Gold Coast Mansions. In the grand era of the Great Gatsby (novel by F Scott Fitzgerald) and the industrial revolution - great fortunes were made by many. Wealthy industrialists made Long Island their home creating many Gold Coast Mansions. Grand estates were built many of which imported various fixtures, materials and art pieces from around the world. Although many of these homes proved to be too large and inefficient to maintain, and were demolished for smaller developments, fortunately some still remain for the world to tour and enjoy. Mansions may offer individual tours. Group tours of the mansions are also available through the Long Island Tour Guide.
Video by Chris Collura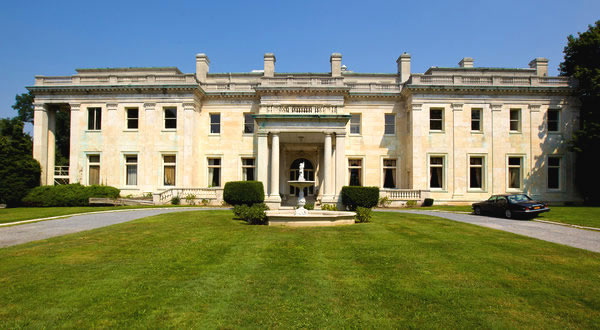 The Woolworth Mansion named Wentworth Hall was Built in 1917 for ambitious department store clerk Frank Winfield Woolworth who went on to found 1000 stores. At 15,000 sft with 56 rooms, a grand entrance with beige & pink marble staircases, Winfield Hall is one of Long Island's grand and impressive Gold Coast Mansions built during the hey day of the Indstrial Revolution. There was an original Mansion built on the same location for 2 prior owners, sold to Woolworth, burned down in 1916 and then replaced with the existing mansion. Jan. 29, 2015 an off duty fireman plowing snow, noticed a recent fire which affected one of the wings. The structure remains in tact. The mansion is privately owned.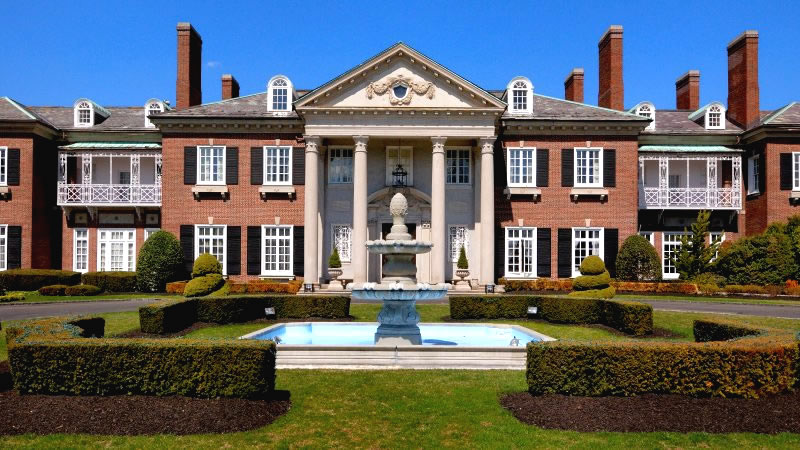 The Glen Cove Mansion, originally The Manor is a stately Georgian Manor built in 1910 for John & Ruth Pratt. Designed by Charles Platt it was designated one of the best twelve Country Houses in America. Former Pratt family estates such as Kllenworth, Poplar Hill, The Braes & Welwyn are neighboring mansions were built on a combined 1100 acres.

Some of the Gold Coast Mansion's are still maintained as they were in when originally built. Some have original roofing,fixtures, some utilize replacements from the same providers of the original items, others still have original furniture and art. Most notibly some keep vast and beautiful gardens.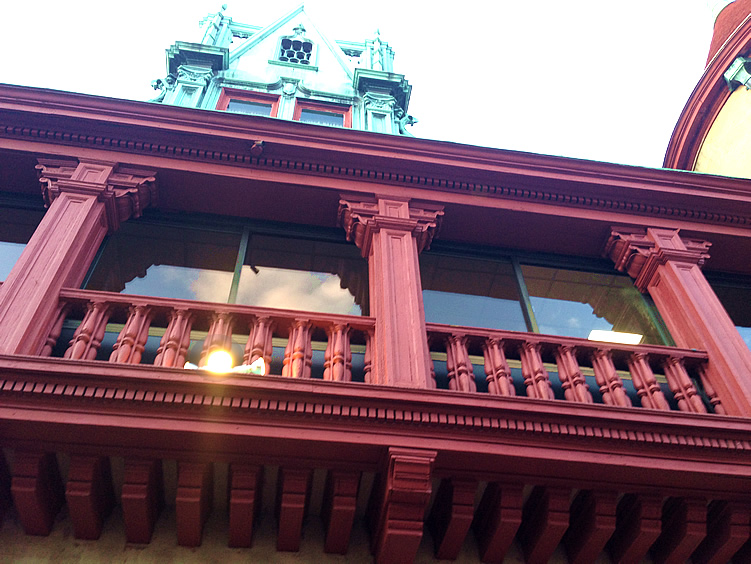 Coindre Hall of Huntington LI, the former George McKesson Brown mansion (pharmaceutical and chemical company family from CT), was built between 1910 - 1911. Coindre Hall is Currently in use for events, and is a frequently used park by area residents often bringing their pets.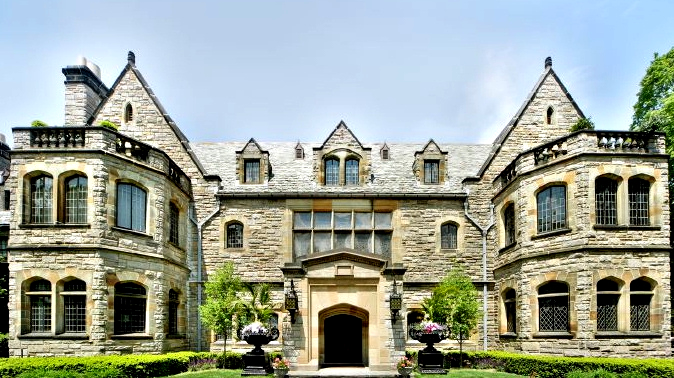 Mill Neck Manor Once The Sefton Dodge Mansion, located on the prestigious North Shore of Long Island, is a majestic Tudor Revival mansion. Set on an 86-acre scenic estate overlooking the Long Island Sound. The mansion, once called Sefton Manor, was owned by Robert Leftwich Dodge and his wife, the cosmetics heiress Lillian Sefton Dodge... read more on Mill Neck Manor.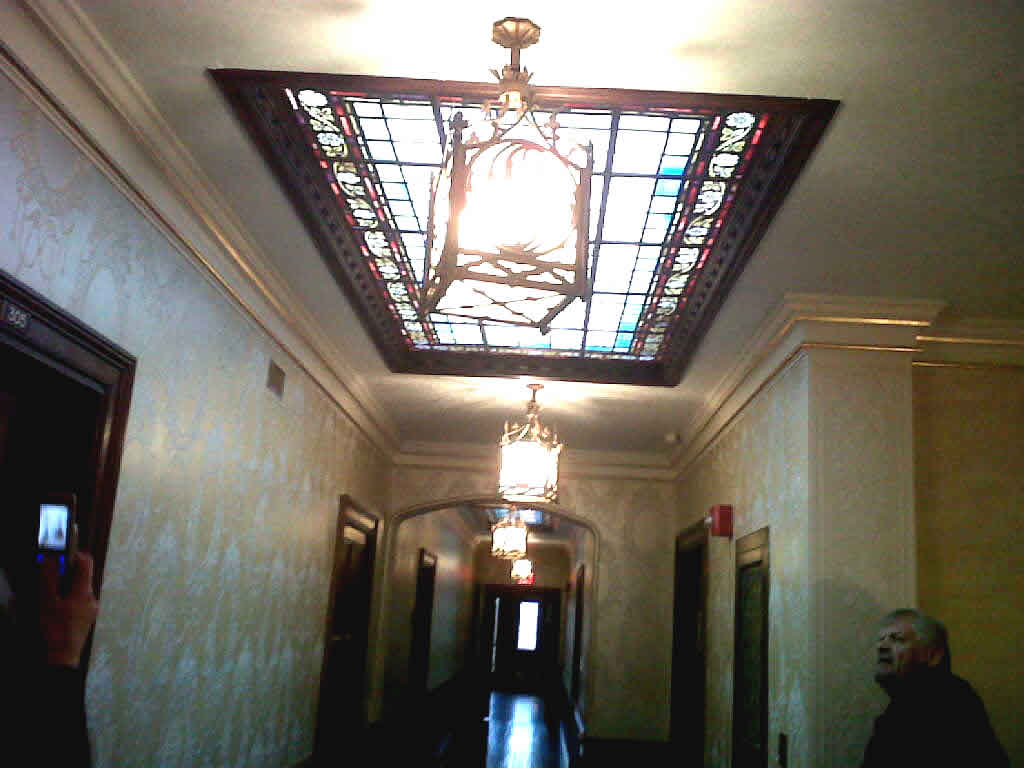 Fka The Sefton Dodge Estate, Mill Neck Manor today, has fireplaces imported from Europe from the 16th & 17th Centuries,along with the last wood from Sherwood Forest used for its panelling. Stained Glass Windows are designed to incorporate the plays of William Shakespeare. It has sweeping views which extend to Long Island Sound..
One of the grandest of the Gold Coast Mansion's was & is the Phipps Mansion.and it's gardens, Now commonly referred to as Old Westbury Gardens located in Old Westbury, Long Island, New York, this beautiful mansion has been maintained and available to the public due to the foresight and life work of the families children. The Phipps family is a testament to generosity as the family has chosen to recognize the importance of their family home and offer it, it's place in history. They have shared their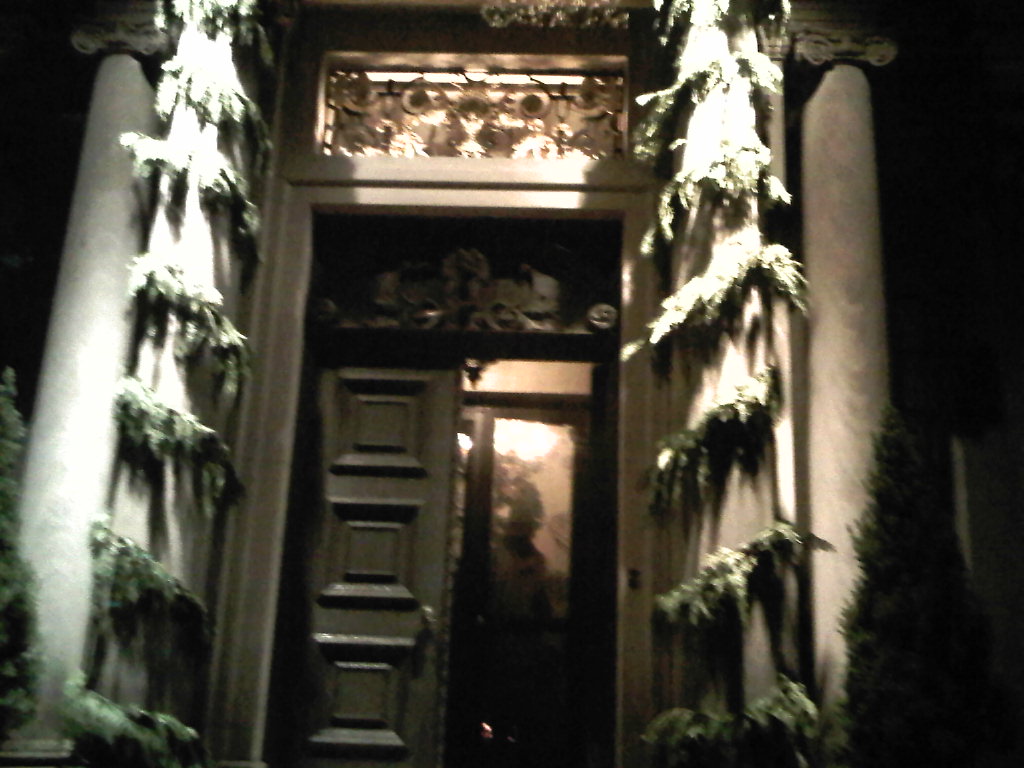 beautiful home and grounds, and managed this as a private trust, preserving it for the public, while assuring it's care is maintained with their own oversight, not dependent on public funding. When you visit this impressive Gold Goast Mansion now referred to as Old Westbury Gardens, you can see it today as it was, it in its full splendor. This is a grand mansion, with exceptional gardens and exceptional upkeep. Read more about Old Westbury Gardens to find out more... The Phipps family are Long Island's greatest hosts, from whom we are enriched by their example. During a 2009 Christmas party, Mary Phipps quietly walked through the halls smiling as the crowd poured in, and many toured the home. Most did not recognize or notice their host, who was pleased to watch the guests enjoy their time. Surprisingly they never thought of them as mansions but instead country houses. Now the home and exquisite gardens are maintained by a private foundation, corporate sponsors are appreciated.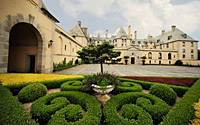 Tremendous in size and stature is the
Oheka Castle.
This is the second largest privately owned residence in the United States. (The largest is
The Biltmore
of N. Carolina) The name "Oheka" is an abbreviation for the original owner's name,
O
tto
He
rman
Ka
hn. This was one of the most ambtious undertakings of the many Gold Coast Mansions. Oheka Castle has sweeping views extending to Long Island Sound. Over the years Oheka fell into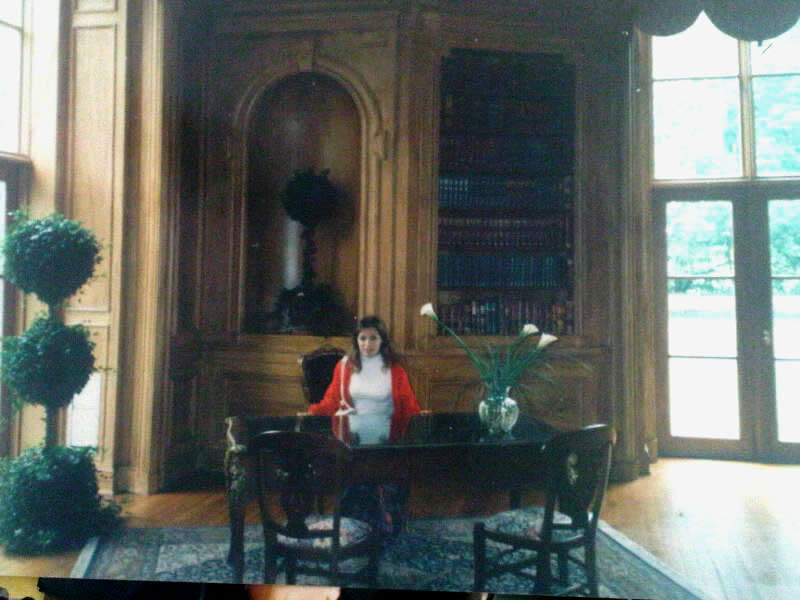 disrepair after changing hands a few times the past century. The enormous castle was renovated throughout by Gary Melius a Long Island developer who restored it fully and many would say enhanced the home from its original state. Today the grand Castle is utilized for many corporate events, as a luxury hotel, there is now a restaurant, and is also available for tours. It is a special place with an amazing presence of amazing size, structure and character.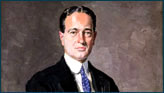 The Vanderbilt Mansion

is an example of the oppulence and promise of the time.. A symbol of the success of the 1920's are the Vanderbilts. This Vanderbilt mansion named

Eagle's Nest

built in 1910 is now a

museum

& planetarium. It is located on the north shore of Western Suffolk County in Centerport, Long Island. It is worth the trip, Mansion tours are available. It has one of the most impressive views of the Long Island Sound. This mansion has an authentic feel for the time period it was created during the great industrial revolution of our nation's history. Throughout the mansion there is an eccentric excess of taxidermy, not likely to have survived PETA or this centuries critics. This is a must see Gold Coast Mansion. Tour

Vanderbilt Mansion

now..


The duPont family created a beautiful Gold Coast Mansion - called White Eagle. A neo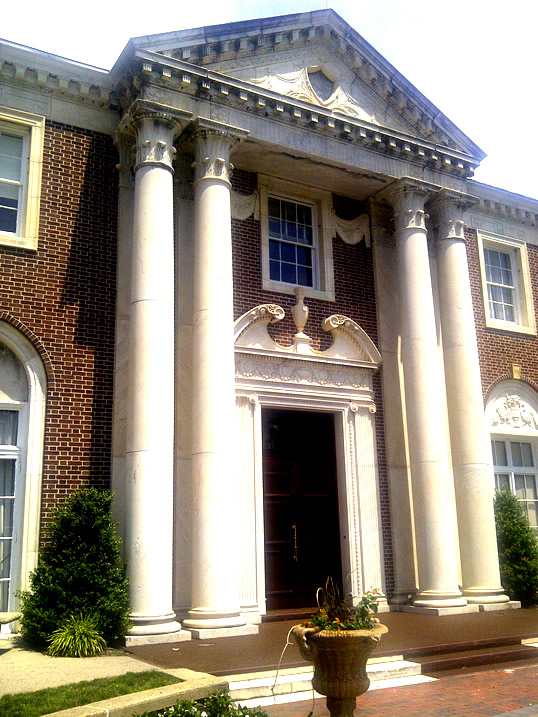 classical Georgian Mansion located in Old Westbury on Northern Blvd remains in pristine condition. Later sold to the Guest family it was later renamed Templeton and later divided partially. Today it is privately owned by The New York Institute of Technology and it has been renamed after one of their board members -Alexander de Seversky a famed Russian aviator. It is now commonly referred to as the de Seversky Mansion. Though many offices are inside the former rooms, there are many large grand halls and parlors that are usable and made available frequently for those seeking corporate event or wedding venues for a fee. See the photos of Templeton/ deSeversky Mansion.
Long Island's Gold Coast Mansions
Beacon Towers

Founder: Alva Belmont 1917

Noted: Prominent women's activist, married to William Vanderbilt, remarried to Oliver Belmont. Style: 140 room medieval castle, replica of an Irish Castle. Inspired F. Scott Fitzgerald's book "The Great Gatsby". VIDEO BELOW - by Simmorris -

Full Screen

Sold to: William Randolph Hearst who sold in 1942 Taken Down in 1945 -

Read more

..Today: The gatehouse exists as a private residence. Structural remnants such as iron gates, stone pieces are scattered locally.

"The Braes" or "The Pratt Mansion" 1912 Founder: Herbert L Pratt, son of Charles Pratt Noted: (Standard Oil Fame) Location: 26 acre beachfront situated in Glen Cove, NY Style: Neo Jacobean Style Architechtect: James Brite Today: Webb Institute Of Naval Architecture

Marshall Field Mansion

- 1922 Founder: Marshall Field III Noted: Heir To Marshall Field Dept Store. Founder Chicago Sun, Investment banker, had race horses - Location: Lloyd Neck - Town of Huntington, Long Island NY - Architecht: John Russell Pope- Today:

Caumsett State Historic Park

Chelsea Benjamin Moore Estate

- Muttontown Preserve

Muttontown, Long Island, NY




Chelsea Mansion - Benjamin Moore Estate
A 40 room mansion built in 1924 for Benjamin Moore. He was the grandson of the poet who wrote "It was the night before Christmas". Chelsea, the Benjamin Moore estate in Muttontown's architect interpreted the farmhouses of Provence and houses of the Yangtze River to produce a with a corner tourelle on a white stucco house surrounded by a moat on two sides. The use of less ostentatious exterior materials were used as the flamboyant styles of earlier Gold Coast structures had passed. Alexandra Moore lived in Chelsea as her home until she was 89 years old in 1983. Nassau County has it preserved and the public may access the grounds as well as book an outdoor event.


The Chimney's Christian
Holmes Estate alsoCharles Porter Wilson, (chairman of A & P) estate then Mrs. C. Porter Wilson estate - designed by Charles Hart in 1928 in Mill Neck on 24 acres & 900 ft of waterfront. The house is now a Synagogue.

Clayton The Childs Frick Estate - 1919 Henry Clay Frick, U.S. Steel co founder, bought the Georgian mansion as a wedding gift for his son, Childsfrom William Cullen Bryant the poet and preservationist. Editor of the New York Evening Post, Bryant settled in Roslyn in 1843. For nearly half a century, Childs and Frances Frick lived at Clayton Estate with children, Adelaide, Frances, Martha and Clay. Frick died at the age of 81 in 1965. Nassau County purchased in in 1969 to house the Nassau County Museum of Art Glen Cove, Long Island, NY

Coe Hall

Now the

Planting
Fields Arboretum

Oyster Bay, Nassau

County LI, NY

Coindre HallGeorge
Brown Estate & Mansion is a 1912 30,000 sft 40 room medieval French château on 34 acres on adjacent to the Long Island Sound. Built for George McKesson Brown a pharmaceutical magnate who lost ownership after 1929 stock market crash. A Suffolk County park today in Huntington Harbor,
Long Island, NY
PLAY VIDEO - Full Screen
Produced by Vispol.tv

De Seversky Conference Center
Templeton Estate - Full Screen

Video by Chris Collora
Originally the Templeton & later Dupont Estate Today: De Seversky Conference Center - Old Westbury, Nassau County, LI, NY

Conklin Estate - Mansion
Burnt Down in 90's

Sands PointPark and Preserve
has three mansions; Castle Gould, based on Kilkenny Castle in Ireland. Falaise which has thickly mortared walls, steep tile roofs and a medieval fortress-like tower. 16th century antiques, notable modern art and Renaissance paintings furnish the mansion built by Harry S. Guggenheim, The main residence Hempstead House, was created for railroad tycoon Jay Gould's son Harry. The main residence, called Hempstead House, a massive 225 x 135 foot, 3 story, 40 rooms with an 80 ft. tower, Tudor manor house, was completed in 1912.The exterior is granite and Indiana limestone.. It was one of the most opulent Long Gold Coast homes on Long Island. The Sands Point Park and Preserve has hiking trails reaching to the Long Island Sound and a beach. Tours of Falaise are open to the public. Hempstead House Sands Point, Nassau County, LI, NY

Chrysler Estate


Gold Coast Mansion

Falaise Mansion

Harry Guggenheim

estate

Sandspoint,
Nasau County, LI, NY

Hillwood
EF Hutton, Marjorie Post fame. Now
CW Post College


Inisfada Mansion -

Nicholas F. and Genevieve Garvan Brady's house is shown with its 29x87-ft. vaulted hall with English oak trusses.

Now a church Manhasset, Nassau County, LI, NY

Pembroke - DeLamar Mansion

Charles P. H. Gilbert designed the largest in the world 82-room waterfront mansion for Captain Joseph R. DeLamar. Postcard

Idle Hour - William K. Vanderbilt Estate
grandson of the railroad magnate Commodore Cornelius Vanderbilt, built his holiday residence on 900 acres east of the Connetquot River. The mansion was rebuilt in 1901 after a fire

designed by Richard Howland Hunt. It was red brick and grey stone with 110 rooms. After the death of W.K. Vanderbilt, the estate was put up for sale by his son Harold K. Vanderbilt in 1920. Developers bought the mansion and its surrounding lands. The large wooded section of and extensive canals became a residential community known as Idle Hour. The farm area became an artist's colony.
The mansion and a large part of the estate are Now Dowling College in Oakdale, Suffolk County, LI, NY

Killenworth -

George Pratt Estate

near brother John Pratt's neighboring Glen Cove Mansion. Killenworth is now the Russian Consulate. Brother Frederic's "Poplar Hill," stone mansion is now a senior residence. Harold's Georgian mansion is Nassau County 's "Welwyn" Preserve.

King Zog Castle & Estate Ruins Muttontown, Nassau County, LI, NY -

King Zog, Albania's last monarch, fled after the Italian invasion of 1939. In 1951 he acquired Muttontown's 150 acre, 60 room, granite

Knollwood Estate

originally built in for Wall Street's Charles Hudson in the early 20th century. Zog sold the estate to Lansdell Christie in 1955. Rumors to spread about riches hidden in the mansion's walls causing vandalism. It was demolished by the Christie family in 1959.

The Glen Cove Mansion

-

Full Screen




Video by GCMHotel by Cablevison

- A 1910 Georgian Brick Gold Coast Mansion, designed by Adam Platt on 55 acres - built for John Pratt (attorney & Standard Oil executive), and Ruth Pratt (the first Rupublican Congresswoman from New York). Also referred to as "Manor House" now the Harrison Conference Center -Glen Cove, Nassau County, LI, NY


Oheka Castle - Otto Hermann Kahn Estate - Designed by Delano & Aldrich with 127 rooms, 39 fireplaces, 50 baths, a grand staircase inspired by the Chateau Fountainbleu in France 443 acres landscaped by the Olmstead Brothers was and still is the second largest private residence in the United States. Oheka fell into disrepair until 1983 when vast restoration began adding a ballroom to now have 115,000 sf - now exceptionally designed and maintained on 23 acres today. Now a special event venue and hotel. Tours

and events available.

Old Westbury Gardens

- Phipps Estate




partner in Carnegie Steel

Old Westbury, Nassau County, LI, NY - Tours and events available - more on

OLD WESTBURY GARDENS

Ormston House
John E. Aldred Mansion
See VIDEO




Peter Rouse Mansion
Bayville, Nassau County, LI, NY

The Donnell Estate "The Hill" Tudor 500 acre estate 1902-1927. Bordered up in 1996. Restored in 2002 by C. A. Carr, Tribute Video by her son
Preview below or see Full Screen.


Winfield Hall | Woolworth

Built 1916 in Glen Cove, NY

Video series Pt 1

by CProducer of OldLongIsland.com -

Full Screen

Part 2 - Winfield Hall |Woolworth - Full Screen

Part 3- Winfield Hall | Woolworth
Full Screen


Whitney Estate
William C. Whitney - Secretary of the Navy under Grover Cleveland, he revamped New York City's transportation system. Also a Lawyer and business man, he bought 630 acres in Old Westbury,LI, NY for a country estate. South of Northern Blvd., East of Glen Cove Rd. only 10.5 acres remain. More on the Whitney family estate.

Early Gold Coast Mansion Photos
Gold Coast Mansions Private
Gold Coast Mansion Ruins

Auctions
Events & Shows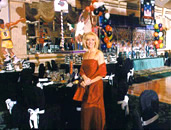 "A Touch of Class"
is an event & entertainment production company. Sherri is a Long Island favorite party & event planner familiar hosting at your venue or any available gold coast location. Trade groups, media, corporations, bar/bat Mitzvahs, Weddings and more. They have hosted local organizations such as 1 in 9. Special non profit rates
Mansions Available For Events
De Seversky Conference Center
Banking /Financial Services
David Lerner Investments
Equestrian
Golf
Legal Services
Bruce H. Kaplan Esq. NYC to Hamptons | Tax Abatements, Wills & Estate, Real Estate, Litigation & Appeals,
State & Fed Courts 212.639.9000
Travel Services
Call 1866Vacancy
"The Traveler's Secret" 24 Hr. Travel Agent. Last Minute Vacancy Specials,
Sold Out Hotel Assistance
Tour Long Island
Cell Phone, Ipod, Ipad,
iPhone Repair
Ipod Repair
iPhoneRepairLongIsland
516-364-0004


Cell Phone Repair iphonerepairlongisland.com
516-364-0004
Long Island NY - North Shore -
Cell Phone Repair - Syosset Plaza

Salon & Spa Services
Shopping & Retail
Wine Tasting
Long Island Wineries
iNorthfork.com - Northfork Guide
Nassau Counties only Vinyard
:

Like the mansions of a bygone era, Brookville's Gold Coast Chardonnay is no longer being produced. Old Brookville's Banfi Vinters are now exclusively importing and no longer producing the Gold Coast Reserve edition of Old Brookville Vineyards.. Now: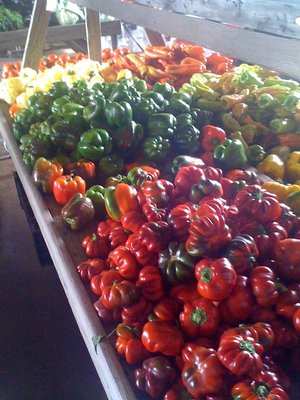 The good news is this Gold Coast area farm has been bought by Nassau County for open space and leased to a remaining nearby farm.. Cheers! Visit this place on your tour of the Long Island Gold Coast. Then hop over to some of the nearby Gold Coast Mansions in Glen Cove. Rottkamp Bros Farm Mc Couns Ln, Glen Head, NY 11545 Tel: 516-671-2566

Montauk Gilded Age Mansion
Montauk Point


At the far end of the Gold Coast of Long Island is Montauk Point. Taking a trip to Long Island's East End can be fun and relaxing. Montauk is a bus trip, railfoad trip or pleasant 2 hour drive from NYC. To find a Montauk place to stay is easy. There are many Montauk Motels & Hotels & Beachfront cottages to stay at. Montauk is a tourist haven and has restauants, golf, boating, kid friendly parks and more.

Below visit a Montauk Mansion while there.. How can a Gold Coast Mansion tourist find history in Montauk?
Easy.. Carl Fisher placed Montauk Manor, his version of a Gold Coast Mansion just 80 miles east of theNassau County north shore that housed most of the Gold Coast Mansions.. This was even east of what people dub The Hamptons! ..but it was a splendid and fitting mansion epitomizing the hope of the Industrial Revololution. Like all financial cycles, the Montauk Manor was born of ambition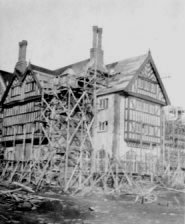 in 1925 and stalled with the crash of the stock market in 1929. Read all about the poignant story of Carl Fisher and his east end Gold Coast Mansion. Just on county east of Nassau County's Gold Coast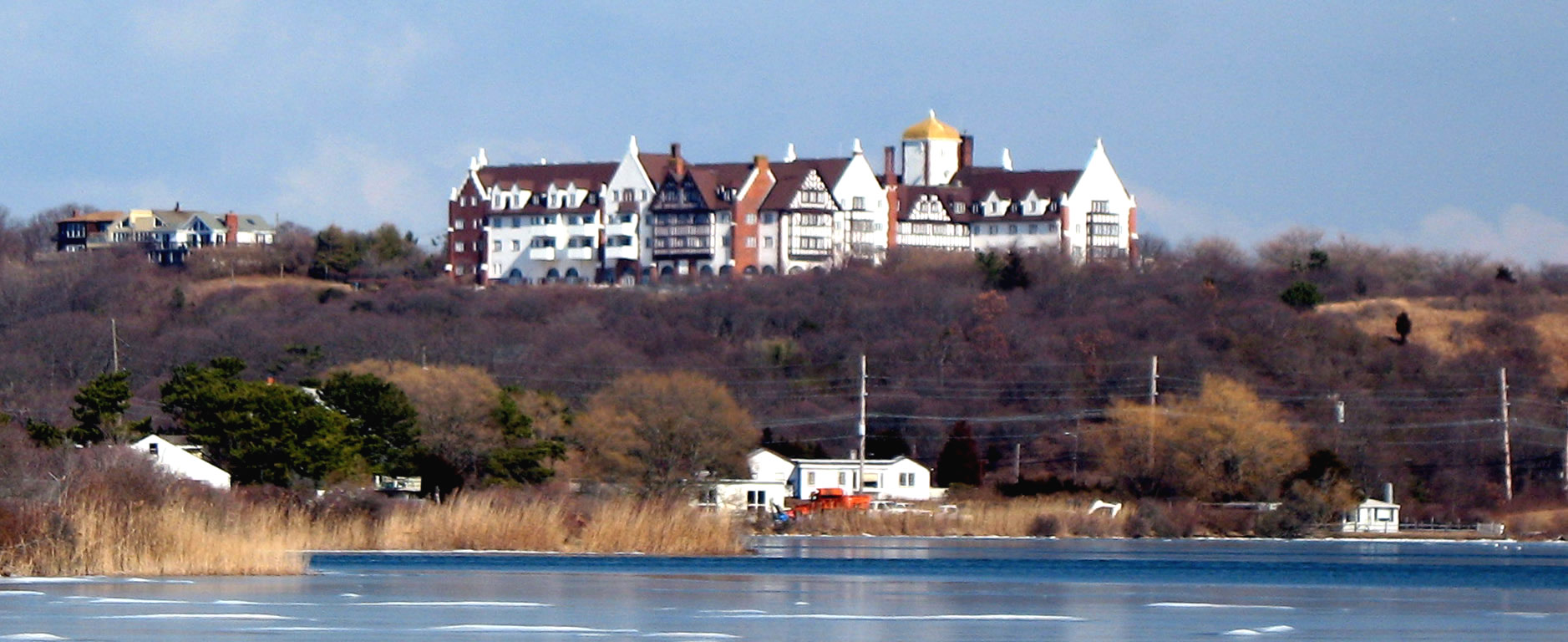 Montauk Manor Video by Missy Lewis/YouTube
THE HAMPTONS
While looking at Gold Coast Mansions of The Gilded Age, be sure to travel east to check out the Miami of the North concept in Montauk's Montauk Manor.
There are miles of white sandy ocean beaches in The Hamptons to enjoy in warm weather, theaters, golf courses, music venues and fine dining on Long Island NY's east end. To find a hotel to stay while visiting The Hamptons .. visit Hotel In The Hamptons. There are many Hotels, Motels, B & B's listed in all of The Hamptons towns and many are year round hotels are available year round.